Challenge Extreme Events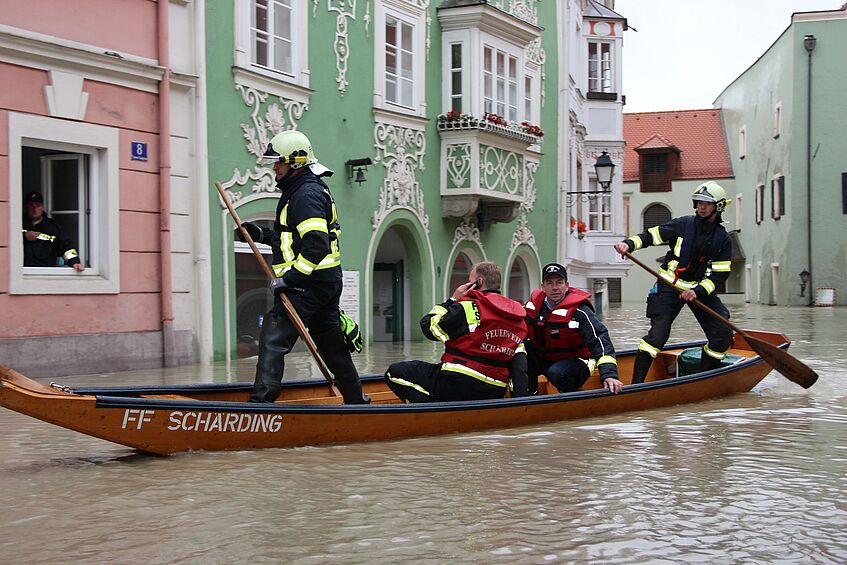 Challenge Extreme Events
Extreme natural hazards events are difficult to predict. Consequently, preparing for extreme events is challenging and extreme events have a high potential to evolve into natural disasters. The design and implementation of risk reduction strategies and measures often represent a great challenge for all stakeholders involved.
However, planning for extreme natural hazard events is becoming increasingly important, especially with climate model projections indicating an increased likelihood of occurrence. Robust, clear, and easily accessible information on natural hazards, their potential for extreme events and possible consequences are a valuable tool for decision makers tasked with the design of appropriate risk management practices in a constantly changing world.
The Project
To increase the currently available information on extreme natural hazard events in the Austrian Alps, the project
"ExtremA 2018" was launched by the Austrian Federal Ministry of Agriculture, Regions and Tourism in cooperation with the working group ENGAGE – Geomorphological Systems and Risk Research of the Vienna University's Institute for Geography and Regional Research.
The Aim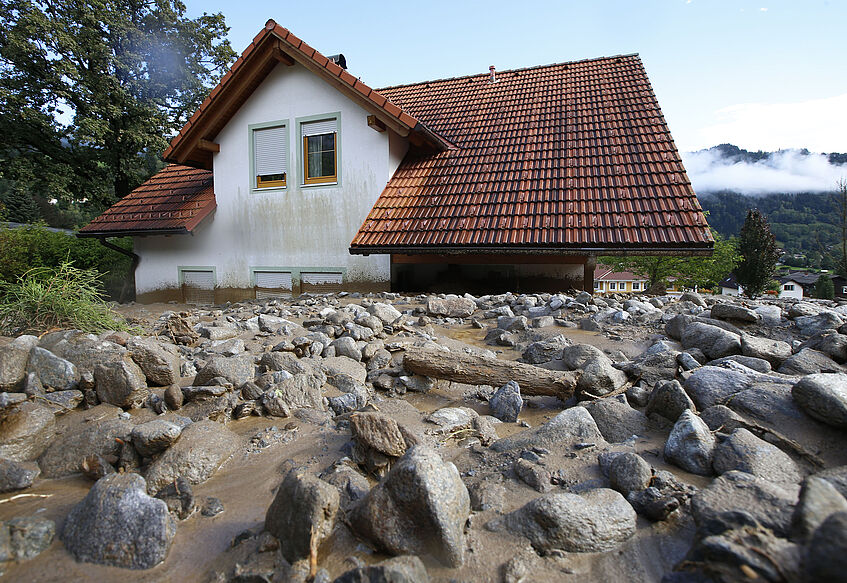 The Aim
The ExtremA 2018 project aims to compile the current knowledge on extreme natural hazard events in the Austrian Alps, their causes and consequences, as well as possible climatic and societal influences in a comprehensive, scientifically robust, yet easily understood assessment report. Leading national and international experts are compiling information for event documentation and state of the art reports on their specific fields of expertise. Natural hazards covered include meteorological, hydrological, gravitational, and geophysical processes, their interactions, as well as societal aspects of extreme natural hazard events, such as land use, vulnerability, and economic considerations. The assessment report is intended to be a valuable information resource for stakeholders and decision makers and, as such, shall support the political discourse on appropriate management of risk associated with future extreme natural hazard events in the Austrian Alps.
The Report
For widest possible access for interested readers, the assessment report will be published as Open Access Book by Vienna University Press both in hard copy and as a digital version available for download online. Although the assessment report will be predominantly in German, an English-language executive summary of the report, as well as English-language abstracts of the individual chapters will inform international readers of key findings.

Report structure and contributing experts are listed on the page Topics.